Top Story
Rumsfeld's renegade unit blamed for Afghan deaths.
Special Forces group implicated in three incidents that claimed the lives of hundreds of innocent civilians. MarSOC was set up by former defence secretary despite opposition from within the Marine Corps.

Troops from the US Marines Corps' Special Operations Command, or MarSOC, were responsible for calling in air strikes in Bala Boluk, in Farah, last week – believed to have killed more than 140 men, women and children – as well as two other incidents in 2007 and 2008. News of MarSOC's involvement in the three incidents comes just days after a Special Forces expert, Lieutenant-General Stanley McChrystal, was named to take over as the top commander of US and Nato troops in Afghanistan. His surprise appointment has prompted speculation that commando counterinsurgency missions will increase in the battle to beat the Taliban.
Con't on the flip---
MarSOC was created three years ago on the express orders of Donald Rumsfeld, US defence secretary at the time, despite opposition from within the Marine Corps and the wider Special Forces community. An article in the Marine Corps Times described the MarSOC troops as "cowboys" who brought shame on the corps.
The story behind 'Task Force Violence'.
They were supposed to be the fewest of the Few and Proud, quiet professionals trained for sticky covert missions. So when Marine Special Operations Company-Fox, the first of the Corps' new spec ops units to deploy for combat operations, left for Afghanistan in early 2007, the Corps expected nothing less than total success.

Then the unit bent every rule that wouldn't break, ticked off every commander in the theater and local population, violated direct orders, caused an international incident, allegedly killed as many as 19 Afghan civilians and wounded dozens more. "They were just acting like a bunch of cowboys," said one source inside Combined Joint Special Operations Task Force-Afghanistan, which became Fox Company's higher command when the unit arrived in Afghanistan in late February 2007. So the Army sent the whole unit packing.
Meteor Blade's Green Diary Rescue celebrates Daily Kos eco diarists 6 days a week!
Environmental News
Torture and Prosecution News
The photos America doesn't want seen.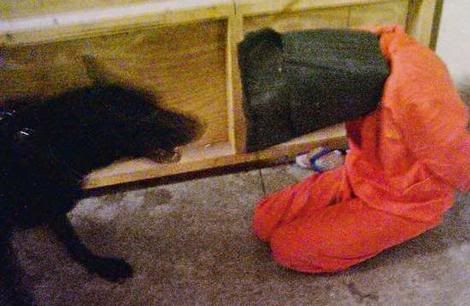 Political News
Obama to replace U.S. Attorneys.

President Barack Obama plans to replace a "batch" of U.S. Attorneys in the next few weeks and more prosecutors thereafter, according to Attorney General Eric Holder.

"I expect that we'll have an announcement in the next couple of weeks with regard to our first batch of U.S attorneys," Holder said Thursday during a House Judiciary Committee hearing which stretched out over most of the day due to breaks for members' votes. "One of the things that we didn't want to do was to disrupt the continuity of the offices and pull people out of positions where we thought there might be a danger that that might have on the continuity--the effectiveness of the offices.But...elections matter--it is our intention to have the U.S. Attorneys that are selected by President Obama in place as quickly as they can."

Holder's comments begin to resolve questions in the legal community about whether the new administration would hesitate to replace the chief prosecutors en masse because of the intense controversy that surrounded President George W. Bush's unusual mid-term replacement of nine U.S. attorneys in late 2006. In addition, legal sources said some Bush appointees were looking to burrow in, in part to avoid a grim economic climate for private-sector legal jobs.

Prosecutor To Interview Rove Today As Part of US Attorney Criminal Investigation.

Rove, a former senior aide to Bush, will be questioned by Connecticut prosecutor Nora R. Dannehy, who was named in September to examine whether former Justice Department and White House officials lied or obstructed justice in connection with the dismissal of federal prosecutors in 2006.

...Legal experts say that a particular source of interest for Dannehy will be statements that officials made to the inspector general and to Congress about the episode, which could lead to charges of perjury or obstruction of justice. Outcry over the firings contributed to the departure of Attorney General Alberto R. Gonzales, his chief of staff, D. Kyle Sampson, and Deputy Attorney General Paul J. McNulty.
War News
World News
National News
Human Rights News